Resurrection Life Church Rockford
Resurrection Life Church Rockford
Church at 3233 10 Mile Road Northeast, Rockford, MI 49341
Sunday Services: 9 am, 10:30 am, 12 pm Wednesday night: Awana 6:30 pm (during the school year) Jr. and Sr. High Youth 6:30 pm Location 3233 10 Mile Rd NE Rockford, MI 49341 616-866-3377 Plan Your Visit
---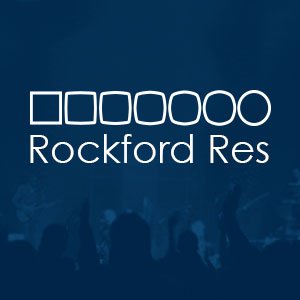 Resurrection Life Church Rockford contacts
Resurrection Life Church Rockford rating
★ ★ ★ ★ ★ (2 reviews)
How would you rate Resurrection Life Church Rockford?
☆
☆
☆
☆
☆
Working hours of
Resurrection Life Church Rockford
Closed now.
Tomorrow: 09:00 am - 10:00 am 10:30 am - 11:30 am 12:00 pm - 01:00 pm
Sunday
09:00 am - 10:00 am
10:30 am - 11:30 am
12:00 pm - 01:00 pm

Monday
09:00 am - 04:00 pm

Tuesday
09:00 am - 04:00 pm

Wednesday
09:00 am - 04:00 pm

Thursday
09:00 am - 04:00 pm

Friday
09:00 am - 12:00 pm

Vacancy Resurrection Life Church Rockford (jobs):
Coming soon
Advertisement
Resurrection Life Church Rockford photos
Make a Donation to help this Church-directory website!
Please donate to help us keep this website operating. Your donation will help further our mission to share information about Resurrection Life Church Rockford on site alluschurches.com. Please keep in mind, that while the site supports church-related causes, this is a directory website; this is not a Church. Your donation will also help humanitarian aid.

Last reviews about Resurrection Life Church Rockford
in Rockford, MI
Please add your review. Your comments help to get feedback and an honest opinion about the Resurrection Life Church Rockford.
Thanks to the reviews, other people are able to learn of mistakes or read of the warmth and delight of your gratitude. Please keep your comments--whether praise or criticism--kind and appropriate. This is not the place to ask questions, or post contact information. Inappropriate language, off-topic or duplicate comments, names of individuals criticised, phone numbers, etc will be X'd out or removed, according to the moderator's notice and discretion. Thank you for your comments and participation!
★ ★ ★ ★ ★

I admit it! I woke up on Sunday's and only would go to church for the wrong reasons . I was going to make others happy,
I have to go....with no ....Enthusiasm, no eagerness, just thinking about not going.
My mom picked me up. As we pulled in the Parking lot I looked around and everywhere you looked there was beautiful white bright snow. The Suns reflection was so bright it was temperarly blinding.
My mom turned to me and our Eyes met. She said "you wanna try a new church,?? there's that one up on 10 mile.? And that is what we did!!!
That was 7 years ago! And I have never went back to that old church. I couldn't, I finally found that feeling "the one I was searching for.! My soul was being fed. I Started to feel like it never felt. I was feeling more alive. My soul was being fed and my heart was revived. All I can say is that day, the lord had a detour for us and it lead us strait here and it's been a new journey every sense!

Added April 26, 2017 by Christine Sullivan

★ ★ ★ ★ ★

Church is more than people and a pastor but I have to share the people at Rockford Resurrection Life Church are both friendly and outreaching community servants. The sermons are both biblical and personal. It's like reading the Bible, each person is touched in a different way. We have been attending for nearly two years without becoming a members. We will make our next commitment of membership but certainly have taken our time deciding that our membership and commitment will mean something to the one we serve.

We personally think making the right choices in your biblical life is more important than any other choices we can make.

We wanted a Bible based Church that put forth the energy into the community and assisted those in need, as well as feeding the "Church Family" with the gospel. We found more than we expected. See for yourself, visit any of the three services on Sunday morning. You will be welcomed like an old friend and delight in the music and word. Conveniently located, lots of parking. Be as private as you wish or take the opportunity to ask questions from anyone at the help desk.


Added January 17, 2017 by Gary White
How would you rate Resurrection Life Church Rockford?
☆
☆
☆
☆
☆
Resurrection Life Church Rockford website info
Website address: rockfordres.org
Website title: Resurrection Life Church Rockford
Website description: Sunday Services: 9 am, 10:30 am, 12 pm Wednesday night: Awana 6:30 pm (during the school year) Jr. and Sr. High Youth 6:30 pm Location 3233 10 Mile Rd NE Rockford, MI 49341 616-866-3377 Plan Your Visit